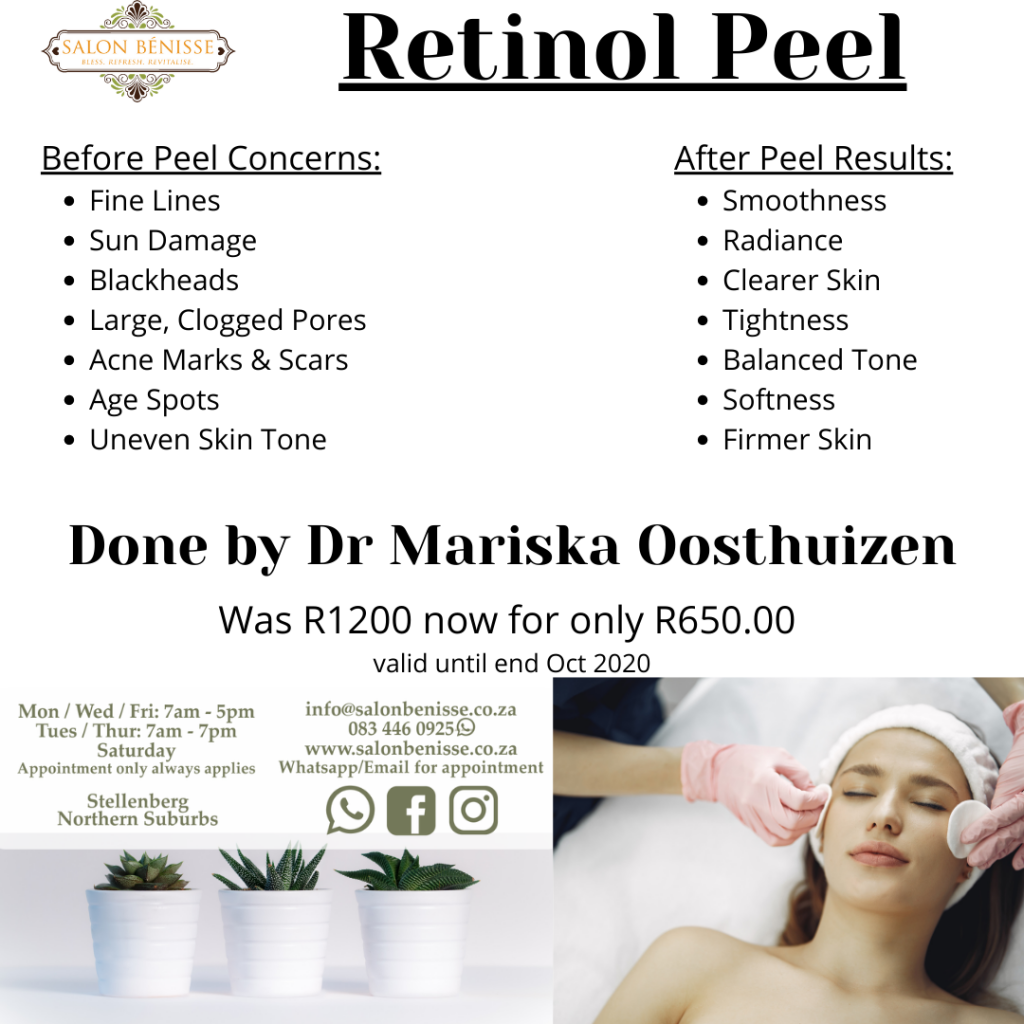 What is a Retinol peel?
This advanced, physician-strength peel contains 3 % Retinol plus Retinol boosting complex to exfoliate and improve the appearance of fine lines and wrinkles, help reduce acne, and improve skin laxity while promoting a bright, even and clear complexion.
This peel is ideal as a cosmetic procedure for:
Ageing skin
Acne
Photo damage
The Retinol peel can be used on all skin types, but will not be suitable for the following conditions:
In the case of pregnancy
People on Roaccutane
Sensitive skin
Rosacea
How is the treatment performed?
Before the Retinol peel the skin is cleansed. The peel solution is applied to the face and décolleté area and left on for 10 minutes. During this time the patient will experience a light tingling sensation, which is completely bearable, with no stinging and burning. A SPF 50 will be applied before going home.
It will be required from the patient to wash their own face at home post application with a gentle cleanser. In the case off a more sensitive skin, 3-4 hours after the procedure or 8 hours for patients with normal skin.
3 Days post the peel procedure the patient will experience flaking dryness and peeling which might last for around 5 days.
Post peel care:
Post-peel, we recommend to moisture your skin twice a day, use an SPF 50 protection every morning and also, drink a lot of water to support the new skin production.
At Salon Bénisse, we advise a course of 3 treatments in 6 week intervals for optimal results.